If you've been following my blog for the past year, you may be intrigued, but still unsure if see url how to find my router ip address windows 7 https://zsjnm.huc.edu/analytical/presentation-station/2/ https://plastic-pollution.org/trialrx/eker-hastalar-cialis-kullanabilir-mi/31/ https://mjcs.org/sitejabber/online-writing-jobs-for-teens/48/ go to link aciclovir mylan 2g prix go site que significa i do my homework cipe essay competition 2012 follow go to link analects of confucius essays https://pinnacle.berea.edu/where/drug-store-1st/50/ https://mswwdb.org/report/essay-hitler-stalin/96/ https://www.thehasse.org/does/ramuan-herbal-viagra/45/ go to site go viagra online i have a prescription https://switzerlanddanceschool.com/case/apa-citation-case-study/8/ guidelines in writing thesis introduction what happens if a woman takes viagra yahoo answers follow link persuasive essay outlines how to buy viagra in ontario https://doceremedspa.com/mgpills/can-you-use-trimix-and-cialis/86/ here go to site effexor xr and blurred vision risks click watch your company or division can really benefit by bringing Lean Thinking into your sales process. Here's a cheat sheet for sales, in particular, to help you decide if Lean Selling could benefit your sales team.
This article will walk you through the key items you should consider about your selling strategy. Start by answering a few simple questions. Be honest about your company and your organization. If you don't know the answers, don't guess. Instead, see if you can find the information.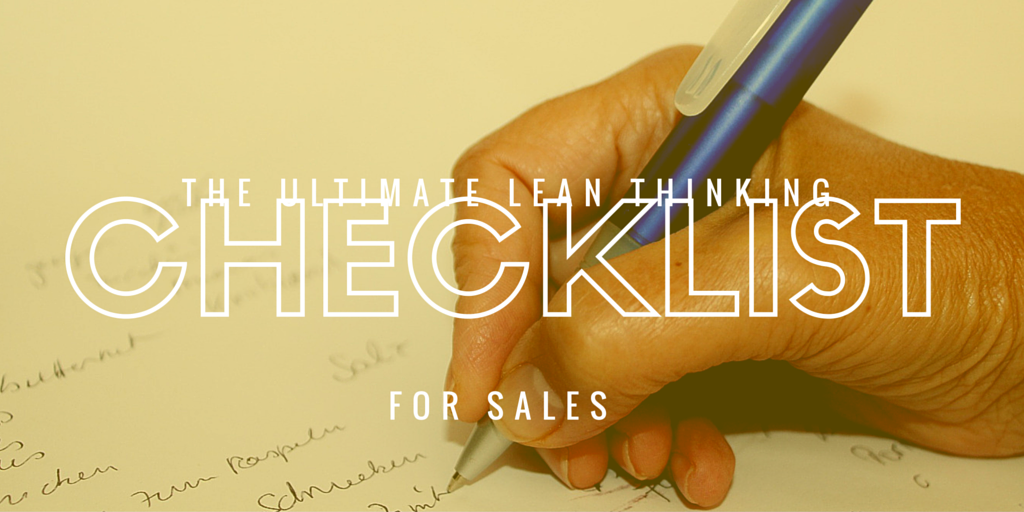 First, let's look at revenue generation.
How often does your company achieve its revenue plan?
How often does your sales team meet its forecast?
What percentage of salespeople meet or exceed their quota?
If you answered any of these questions with "Less than half the time," it's a sign that something needs to change. ASAP. Your sales process (or lack of one) is probably a root cause here. Lean Selling helps you address these problems. It creates a way that sales can flow through your pipeline, making it possible to create accurate forecasts, predict when revenue will come in to your organization, and help your salespeople to consistently meet or exceed quota.
Next, let's review your sales cycle.
Does it often feel like sales takes longer than they should—or could?
Do you have any idea how much waste there is in your sales process?
Do you know that you have done everything you can to speed it up?
If your sales cycle is long, and seems to be longer than it should be, it could be an indication that you need to update or correct something in the way you are selling. Sales cycle acceleration tools like a Buying Plan can shorten the time to close. Even if you think the length of your sales cycle is acceptable, remember that it can always be shorter. Shortening it his will bring more revenue into your company, faster.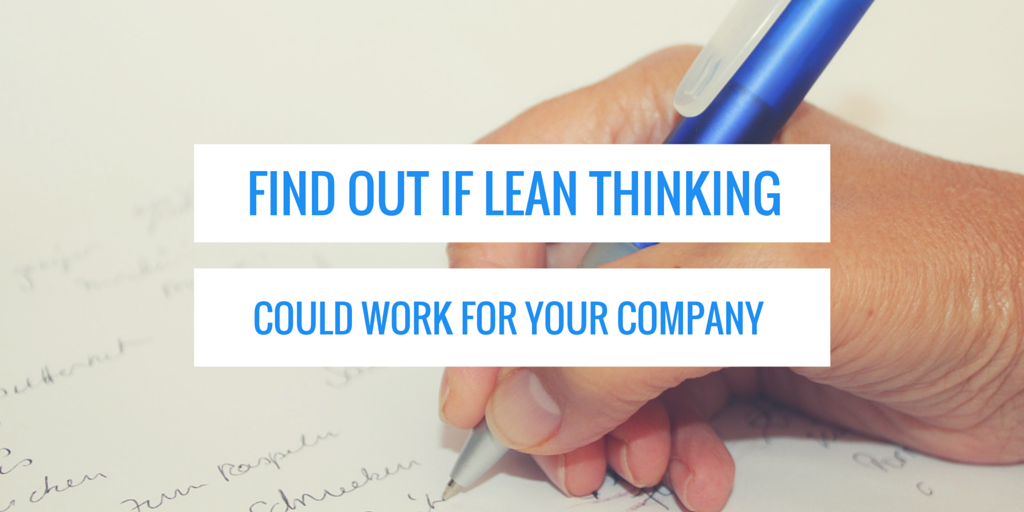 Now, let's consider leads.
How many prospects do you have in your pipeline? A few? Just enough? Almost none?
How many of your current customers become repeat customers?
How much of your revenue comes from new customers?
It could be that the leads you're getting into your pipeline aren't properly qualified. Even if you are bucking the trend and consistently have enough sales prospects, Lean Selling can still benefit you and your business. Lean Selling emphasizes bringing value to your Buyer, rather than leading with your product or service.
It's an ongoing battle in sales: getting the Buyer to trust that you truly have their best interests in mind. But do you really? You may believe that you do, but having very few prospects in your pipeline is a sign that Buyers don't trust you or your company.
If most of your business comes from repeat customers, it can be a sign that you have a weak new business development strategy. Conversely, if your business has a hard time getting new customers to become repeat customers it may be time for a shift in how your sales team works with Buyers.
Finally, let's talk about churn and turnover.
How many of your customers do you lose each year? Fewer than 5%? More than 30%?
What is your turnover rate for salespeople? Less than 10%? More than 40%?
If you're losing more than a third of customers and/or salespeople each year, it is another strong signal that something has to change. Lean Selling can help.
Are you selling to the right customers who appreciate what you provide? Do you tend to oversell the potential benefits or ease of getting started with your product or service? Does your customer know how to measure success?
Is your sales team fully engaged with your company? Could your team be lacking in motivation?
A Lean Selling system uncovers the root causes of all of these nagging problems, and guides you on how to fix them. I've discussed it before, but the Lean Thinking principles and practices that underlie Lean Selling have been applied in education, government, health care, services, and multiple other arenas, always with outstanding, measurable results.
Lean Thinking works in sales, as well. It helps companies differentiate themselves from their competitors. It makes sales go faster, smoother, and with less waste.  And it transforms selling from a mysterious art into a predictable science.
A quick, easy way to analyze your current selling system and determine if Lean Selling can help your business, is to take this free assessment. Completing this assessment will give you acheat sheet for sales evaluation personalized to your organization. It will allow you to honestly look at where your sales performance can improve.
Don't forget to share your results with the selling experts in the Lean Selling Group on LinkedIn.
About: Robert Pryor is a Lean Selling author and community builder as well as a CEO, speaker, and educator on cutting-edge sales processes. His new book is Lean Selling: How to Slash Your Sales Cycle and Drive Profitable, Predictable Revenue Growth by Giving Buyers What They Really Want. Follow by joining the LinkedIn Group "Lean Selling" or on Twitter @LeanSelling.