Many sales require several touch points before your Buyer makes a decision. When it comes to important purchases, when companies are investing in new products or services to improve their offerings, the sales process can take a long time. There are few ways to speed it up.
But sometimes, it can feel like the Buyer is spinning out the sales process as long as possible. When the Buyer seems to be taking their time to get back to you, it's imperative to resist one of the biggest time wasting activities a salesperson can engage in.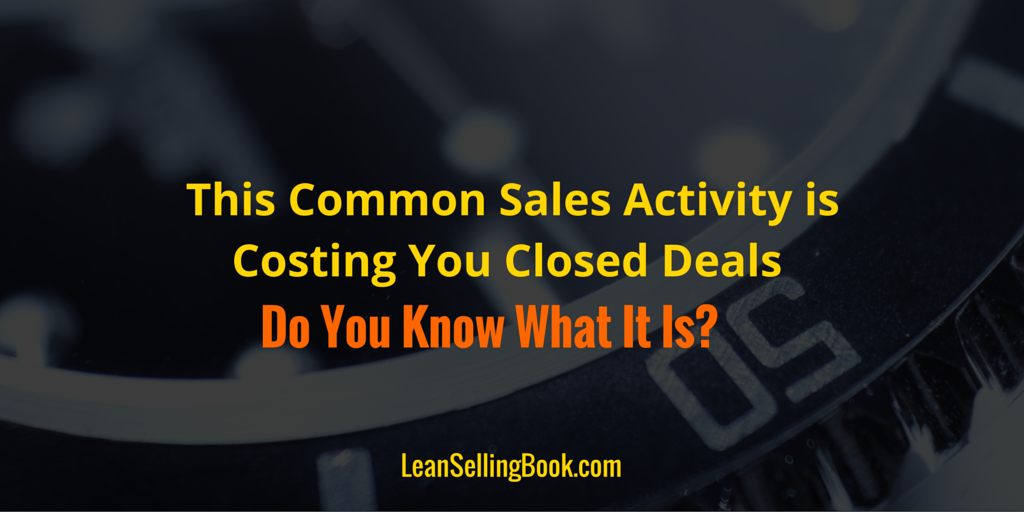 That's the "check-in" call.
It may seem counter-intuitive to view the "check-in" call as a waste of time . That's exactly what it is, though, even if you may not want to believe it. It can be detrimental to your relationship with the Buyer. You have to stop and look at your sales process from the perspective of your Buyer's journey through it.
If the sales activity isn't producing value for your Buyer, they will consider it a waste of their time. Consequently, it's a waste of your salesperson's time as well. While you may assume that you are getting value from that "check in" call in the form of an update on the sale, the Buyer doesn't necessarily feel the same way. This may cause them to distance themselves emotionally from your salesperson.
Many salespeople are taught to try to get as much face or phone time as possible with their Buyers. This isn't wrong by itself. The problem lies is in what salespeople does with that time. The Buyer has to find value in these interactions. There's a simple way to figure out what your Buyer values.
Ask them!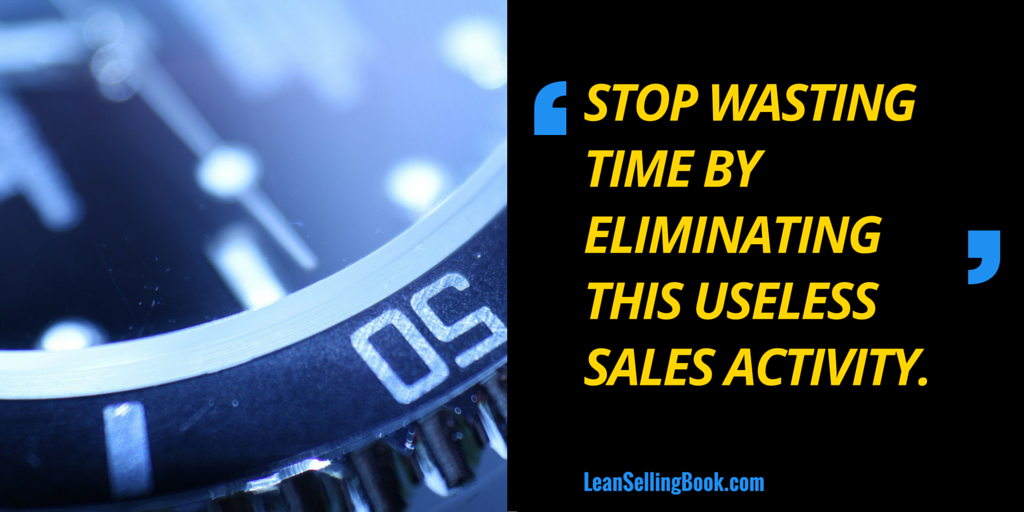 Rather than calling just to check in every week, try calling to find out what the Buyer needs to make their decision easier. Did you read my post about creating the ideal sales strategy? The examples are based on real events. The salesperson who provides value to their Buyer is the salesperson who lands the deal.
Craft a Buying Plan together with your Buyers. Make them feel as though their values are paramount to you. Use the activity of creating a Buying Plan to establish trust and a schedule for them to make a decision. If they help set the schedule of how their buying journey will unfold, they can hardly be surprised when you stick to it. Not only does this eliminate the need for that time wasting activity of the check-in call, but it increases the value your salesperson is providing to their Buyer. It's a win-win!
Learn more about the Lean concepts that can help you eliminate wasted time (and avoid alienating Buyers) by signing up for the 12-week Lean Learning series below.
To keep this lean conversation going, consider joining the Lean Selling Group on LinkedIn.
About: Robert Pryor is a Lean Selling author and community builder as well as a CEO, speaker, and educator on cutting-edge sales processes. His new book is Lean Selling: How to Slash Your Sales Cycle and Drive Profitable, Predictable Revenue Growth by Giving Buyers What They Really Want. Follow by joining the LinkedIn Group "Lean Selling" or on Twitter @LeanSelling.
Sign up for the 12 Week Lean Learning series here: